Apparently this is going to be an annual thing, where I read at least a hundred books a year, keep track of them obsessively, and then share them here with you. I say "at least" because obviously, I've read 105 this year, and will probably read pretty damn close to 200 next year. Why do I know this? Because I have to read at least sixty by the beginning of March, and that's only two months. I got a whole 'nother ten to fill up, now don't I?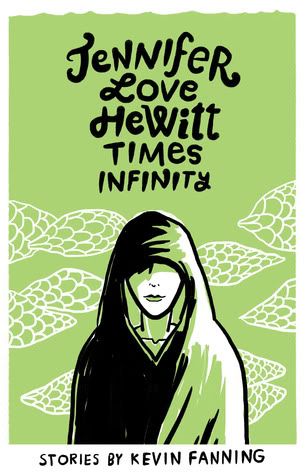 The Best
Most of the books I read are awesome, because I have awesome taste, but a few always stand out from the pack. The first that comes to mind is probably the most original and engaging piece of writing I've read in years. Kevin Fanning's Jennifer Love Hewitt Times Infinity is impossible to sum up. You'll just have to trust me (and everyone else who's read and loved it). Here's an excerpt: "THERE WAS NO BEGINNING. There was no history or time, no sea or sky, no language or life. There was only endless darkness, and Jennifer Love Hewitt." Here's what I had to say: "Bizarre. Funny. Moving. Outrageous. Lyrical. The weirdest thing I have ever read." Here's what Jennie had to say: "Is Kevin Fanning like a genius, or what?" And other people said things, too, they just said them longer. You can buy the chapbook at Kevin Fanning's website, either in PDF form or in chapbook form, or you can download it to your Kindle or Nook. Easy peasy.
It seems like the whole world had Stieg Larsson fever this past year, but there's a reason for that: his books are fucking crack. I read all three books of The Millenium Trilogy (The Girl With the Dragon Tattoo, The Girl Who Played With Fire, and The Girl Who Kicked the Hornet's Nest) in a kind of sick frenzy of page turning, and then I told everyone I ever met to go out and read them too. I have a more detailed list of reasons why these books are awesome, if you still haven't picked them up, but be warned: this series is not for the faint of heart. It is extremely violent and a little bit depraved, but for a purpose, and I promise its worth it in the end. (This is probably a warning I should have given out earlier . . . sorry, Heather Anne!) I also gave in to the buzz surrounding Suzanne Collins' YA series, The Hunger Games. For YA, it is extremely good. Heck, for published adult fiction, it's good. Her writing is a bit obvious at points, but the experience of reading the world she has created is thrilling, and she has actual important things to say. Like Larsson, Collins isn't afraid of violence in service of a point. Both authors seem to understand that the world we live in can't be written about without it. Sad, but true.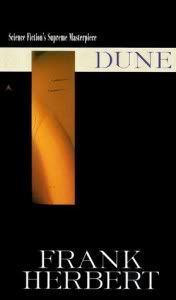 I stepped timidly into the world of Frank Herbert's Dune, and I'm glad I did. I'd been scared off by the film a couple years ago. It is honestly one of the most boring experiences watching a movie I've ever had, and that's saying something. I mean, it's really hard to make sandworms and murder and weird old babies boring, but somehow, it happened. Herbert's writing is detailed and intelligent, and the history he's created is almost unfathomable. Guy was a total genius. My only complaint is that it feels a little emotionally sterile at points, but that's small change. I also went through a mini Jurassic Park obsession this past year, a sort of revived childhood. I'd never read the book before, despite having seen the film a gazillion times. It's not the best book ever written, certainly, but it was a hell of a good time. I wrote this in my review: "And I know it's just a thriller, a very specialized, intelligent kind of highly researched pulp fiction, but I also can't help feeling like it's got this incredible history. Maybe it's just because Jurassic Park was this landmark film when I was a kid, and like, John Arnold's severed arm and 'Hold on to your butts!' or whatever, but that stuff is important too, you know? Yeah, you do." And then I ended up buying the DVD, downloading the soundtrack, and writing weird blog posts all over the place. I even ended up talking about it in a graduate seminar. Weirdo.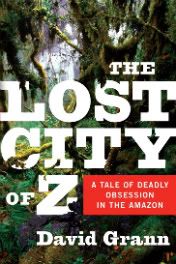 David Grann's The Lost City of Z was probably the best work of non-fiction I read this year, although Truman Capote's In Cold Blood came in a close second. Both books were well-written and obscenely well-researched, and both books had me staying up well into the wee hours of the night like a crazy person. Other books I enjoyed: Joe Abercrombie's First Law Trilogy (The Blade Itself, Before They Are Hanged, and Last Argument of Kings), though I haven't read the final book yet, is a rollicking and violent good time in smashing through fantasy tropes. I also read my last, first Austen over Thanksgiving: Persuasion. It is now my second favorite of her novels, right in line after Pride and Prejudice. Anthony Burgess's A Clockwork Orange was a re-read, but honestly, I think it was better the second time, and if you haven't yet, you should give it a try. It's short, but packs a powerful punch. In terms of graphic novels, Bill Willingham's Fables and Joss Whedon's Astonishing X-Men are well worth your money. I wish I had more time for graphic novels. I'm sure a bunch will be on this list next year. I've a got a huge list of recommendations now.
The Worst
These don't even deserve pictures, these are the ones I wish I hadn't read: Moving Pictures (this one made the cut out of sheer disappointment; I know Terry Pratchett has the capacity for greatness, and this book is far from it; skip it if you ever pick up his Discworld series); As I Lay Dying, William Faulkner (boring and pretentious); Assholes Finish First, Tucker Max (hilarious and addictive, but Tucker Max deserves to be punished–what a horrible human being); and Horkheimer and Adorno's The Dialectic of Enlightenment (which for some unknown reason is a cornerstone of academic writing in almost all creative fields, but to me represents everything that is wrong with academia).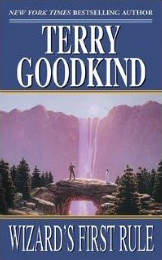 The Craziest
I'm creating a category solely for one book: Terry Goodkind's Wizard's First Rule, the first in The Sword of Truth series. It is simultaneously the worst and best book I've ever read. I mean, there is so much weird and bizarre about it, and so much bad writing, that it's positively gleeful to think about (and to read others opinions about . . . in fact, it's weirdly like the experience of watching Glee ironically, if you know what I mean). I also got weirdly defensive of it after reading it. I don't know what that was about, but this thing was so bizarre in such a weird way that I can't help but go back for more. I'm gonna read the whole dang series. I have to see what fuckin' weird thing that guy comes up with next. What about you guys? What were your favorite/least favorite books of 2010? Click through for the full list.
- – -