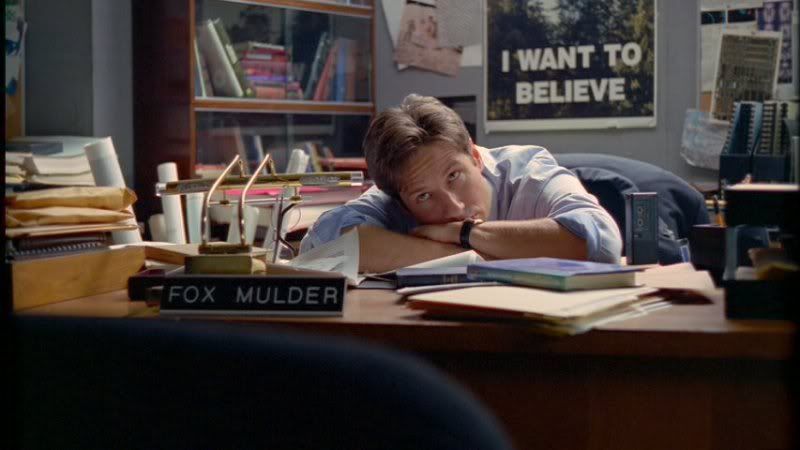 For about the past year, my roommate Alison and I have had this thing we say. We pop it out at random, and it's good for all occasions. We don't know where it came from; it just sort of happened. Speaking it out loud makes us feel momentarily at peace with the universe, as if being in total agreement that there is nothing good in the world takes away the blame. It's not our fault. Everything is just the worst.
Alison also happens to be my life partner; that is, until she moves in some day with her boyfriend and leaves me all alone and pathetic, or until I leave her to move to Seattle or California, or to become some sort of cloistered nun in what would ultimately be a futile gesture of rebellion against the system that imprisons me: rage against the machine, ghost in the machine, a tale told by an idiot, full of sound and fury, whatever. Anyway, we're at this stage in our lives where we pretty much wallow in our own misery and reinforce each other's general senses of being absolutely good for nothing, in what we like to call "society." Both of us majored in Creative Writing in college, which is where we met (that should tell you something right there), and we like to think of ourselves as gentle flowers sitting in the sun, or like sensitive little antennas on a roof, because basically we pick up a lot of feelings and we feel a lot of feelings, but we are completely useless at anything else worth doing. Both of us are stuck on life-paths (for the moment) that make us very unhappy. She works a dead-end food service job that doesn't appreciate her and basically makes her feel subhuman, and I'm at the other end of the spectrum, attempting to fit in with people who spend their days cultivating their large brains. She serves coffee to ungrateful shitheads and I spend my days alone, studying for exams and grading papers and writing papers and reading so many words, never fully paying attention to any of it, and generally feeling inferior as a result. Neither one of us is good with money, we're up to our ears in debt, and neither one of us has any fucking clue what to do about it.
So we eat a lot of food, and we watch our TV and when we're done with that, one us will inevitably ask, "Why is everything the worst?" and the other will reply, "Because everything is the worst." This is most often followed by a ritual bugging out of eyes and tongues, with rolling around on floors and the pulling out of the hairs. And then, more TV.
Not that we spend our days whining. We get by. We laugh, we drink wine. We recognize that we are infinitely better off than so many others. We give each other lots of back rubs and bake each other cookies. We tell each other stupid stories and go home for the holidays and make fun of my cats. But we are twenty-five years old now, which as everyone knows is the age when you officially can't be in denial anymore, and I don't think we're taking it very well. It's like that clock everyone is always talking about, ticking in the background, we've never been able to hear it before and then just one day we woke up and it was there, and we were like SHIT. What are we DOING with our LIVES.
Yesterday in my Post-modern American Lit class this funny thing happened. There's this old analog clock in the room that has never worked. It's been stuck on 5:30 PM for six months. What's funny about this is that we're reading White Noise, which is a novel about how technology is just a way for all of us to avoid death. It's like that whole sun thing, you spend too much time looking into it, it's gonna mess with your head. What did Nietzsche say? "Look not into the abyss, lest the abyss look into you?" Not really important. The point is that as we began to have this intense, slightly masturbatory conversation about how the clock is this symbol of the human condition, about how we invented the concept of time, seconds, minutes, hours, in order to regulate our lives, how we invented the clock to keep track of it all, and to help us make the most of that time, but all it ended up doing was reminding us that some day we will die. Tick. Tick. Tick. So we all looked over at the clock, which had begun whirring, and, I shit you not, moving for the first time in six months, but it was moving unnaturally. The hands moved a minute every two seconds and ended on 7:00 PM. I thought maybe we were all about to die. Then the professor is laughing and saying, "Ha ha ha, isn't that funny how we think that means something? Ha ha ha." And I was like, NO. And then says, "Let's just hide behind the theory that it was a mechanical malfunction and move on with our lives, because that's what humans do." And I was all, What are you TALKING about? THIS IS A SIGN. This is a MESSAGE. WE NEED TO LEAVE THE ROOM RIGHT NOW.
I feel like this metaphor of a metaphor is a metaphor for my life.
The famous quote from White Noise is "All plots lead to death," but it's not so much death that I'm dealing with here as much as it is life. Tick, tick, tick, you complete IDIOT. Get your shit together because this is happening, and everything is the worst and that is totally not going to change just because you're not happy about it and you spend your days frolicking in La-La land with the unicorns and the kittens and the bunnies and the chocolate chip cookies. Look away from the ticking clock, and fucking get on with your fucking life.
Hey, does anyone want to give me some money?